When it came time to refinish all the suspension components, I chose to powder coat them. The great thing about powder coating is that you can drop off your parts as dirty as they came off the car, then pick them up a week later with everything looking brand new. The sandblasting process removes everything from the part, including the old paint, rust, and any other corrosion or material. Better yet, it creates a nice surface for the powder to adhere to when the part is heated. The process certainly costs more but well worth it as the finish comes out more durable and even and it's resistant to the elements.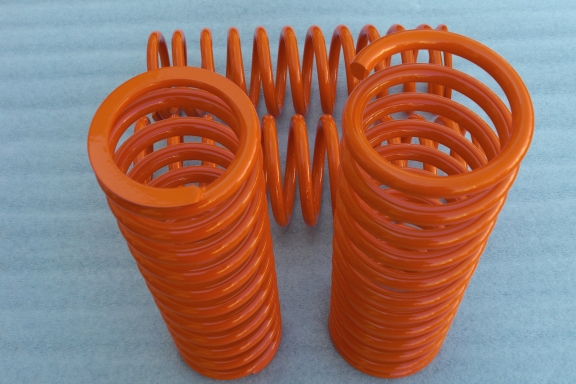 The springs were in excellent shape so I simply had them refinished.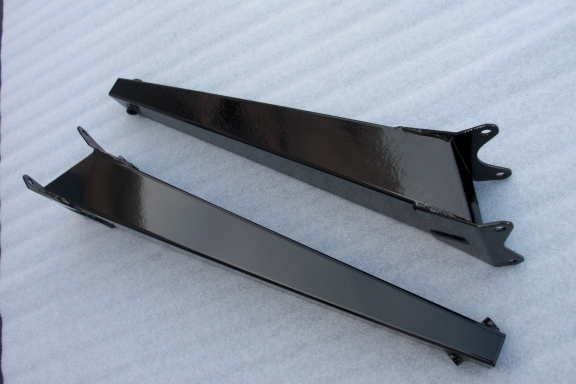 My rear control arms were pretty badly rusted for some reason so there is a little pitting of the metal that shows through the finish. Not the biggest deal as these are never seen anyway.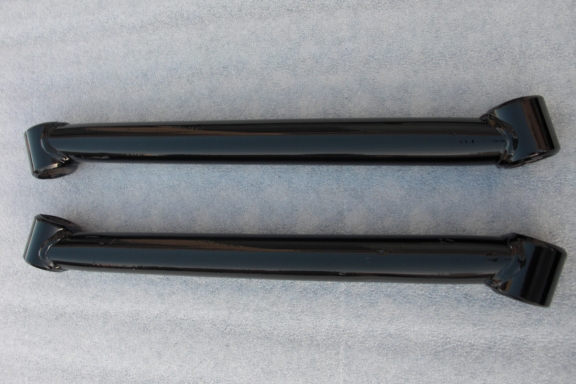 The rear control arms were a little beat up because of their low location on the car. Trying to grind them down or fill the imperfections prior to powder coating would simply be time wasted as I plan to drive the car.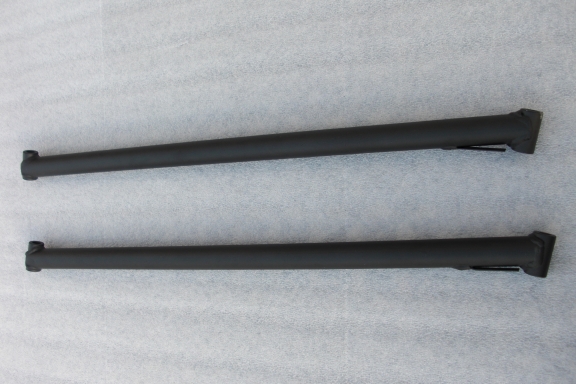 I opted to have the chassis support braces finished in flat black to match the chassis.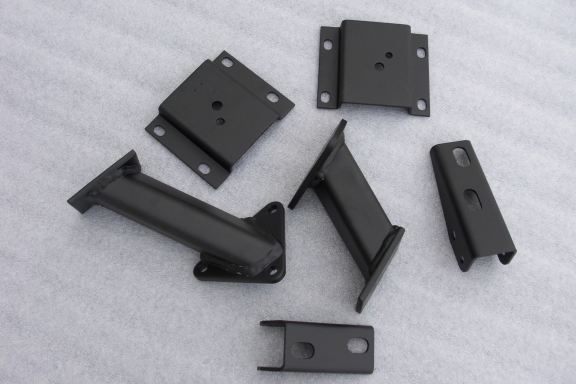 The motor mounts and chassis support brace mounts were also finished in flat black to match the chassis.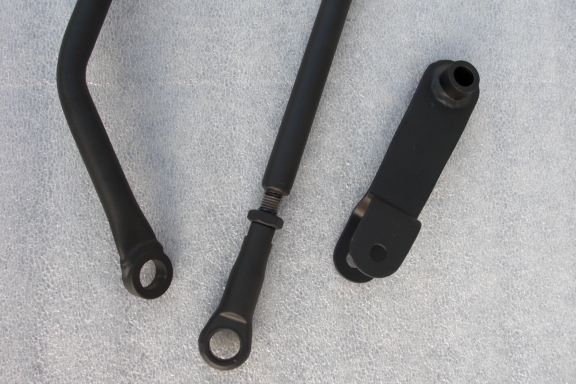 The gear linkage looks like it did when it left the factory. I ordered new bushings from SJ Sports Cars so the connections are tight when it all goes back together.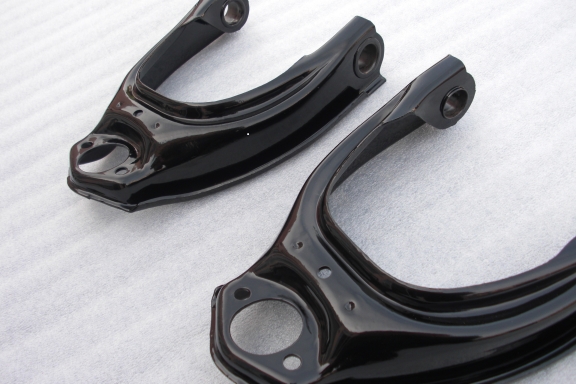 The front control arms were in great shape so it was an easy job sandblasting them down and refinishing to new.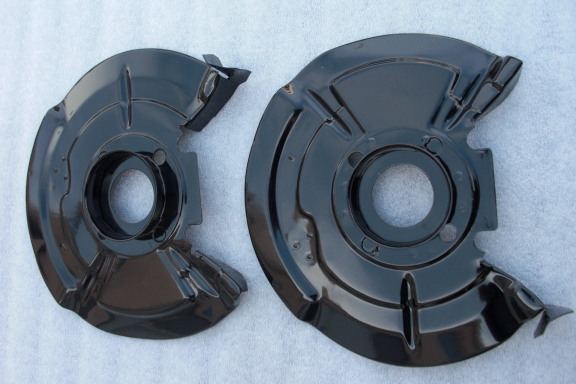 My brake dust covers were pretty well rusted in areas given their exposure to the elements on the road. I'm happy with the way they turned out given the way they looked when they came off the car.