30 years of corrosion and rust meant that the brake hubs needed to be sand blasted and re-finished. I kept the bearing surfaces covered during the process and they turned out great. The brake disks on my Esprit were virtually brand new (almost the maximum disk width) but I didn't want to put the old rusted units back on a fully restored car. The brake disks and wheel hub bearings were cheap and available in the United States, which saved me a little money.
I also needed to replace the bolts that hold the brake disk to the wheel hub, so I picked those up at a local store that sells grade 10.9 metric fasteners. I opted for hex bolts instead of socket screws as the sockets stripped easily when removing the old ones.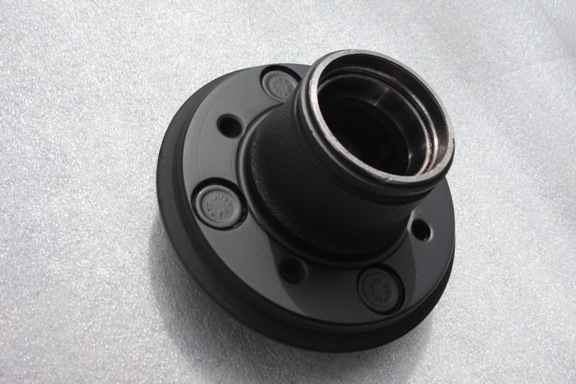 The freshly powder coated hub, ready for wheel bearings.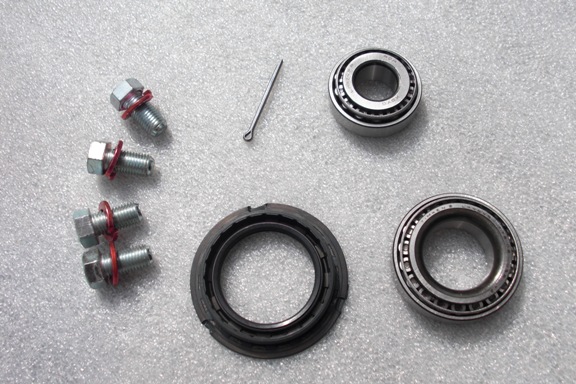 The wheel bearings and the dust seal come as one kit and are one of the few parts
for the S1 Esprit available in the United States.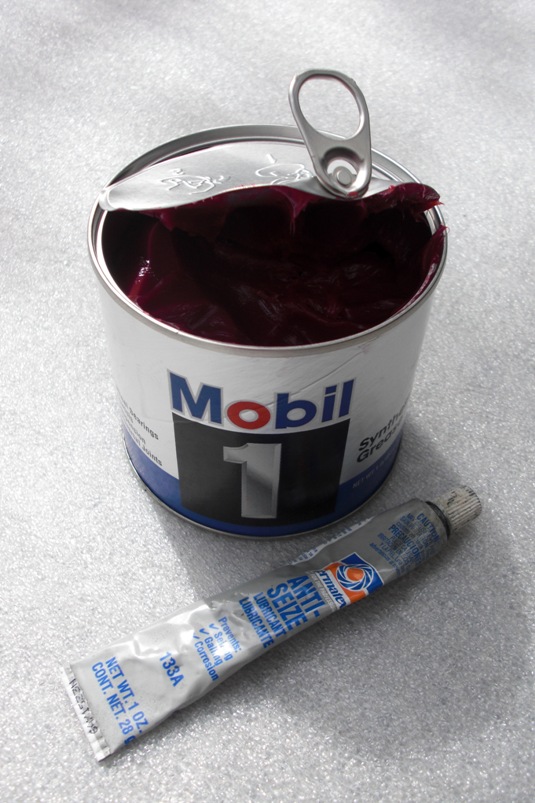 I used Mobil One bearing grease to pack the bearings. Anti-seaze was used
on the bolts so they don't freeze up due to exposure to the elements and the
constant heat cycles.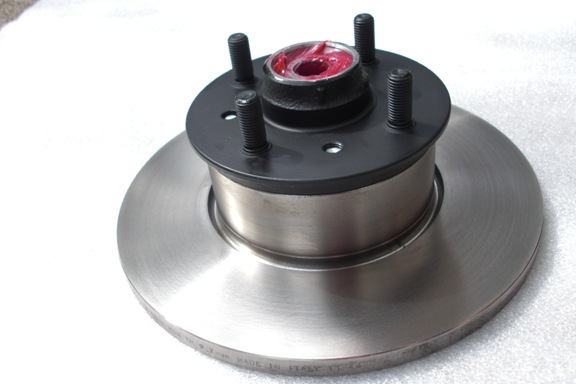 The finished front hub and brake disk, ready to mount. Job done!