With the body prep well underway (working on the front and rear hood, doors, etc.), I started to strip some of the smaller body pieces while the main body section is waiting for the soda blaster. The headlight pods were one of those jobs that I waited to do last, knowing they were going to take forever. When I initially removed them from my S1 Esprit over a year ago, plywood pieces were falling out all over the place. It turns out that Lotus glassed plywood into to the headlight pod structure in early Lotus Esprits for strength, but 30+ years and hundreds of moisture cycles later, the wood was no longer intact. The job required removing the old wood and then making a template to re-glass the empty area. I avoided using wood this time and simply layered the fiberglass in 7 sheets for strength. Restoring them was a better option than purchasing two new pods as they cost a fortune. The rest of the pods were sanded down to remove the old paint and now they are ready for the Monaco White.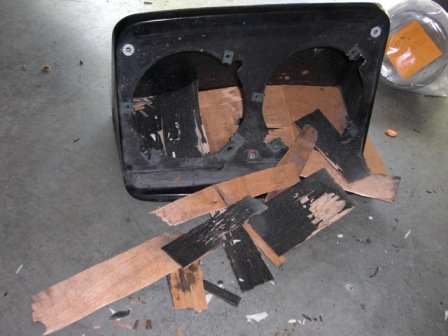 One of the pods after having removed it from my Esprit.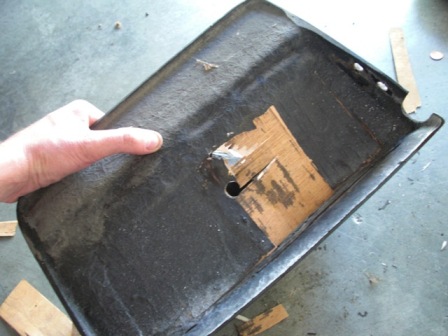 The back of the headlight pod where the fiberglass meets plywood.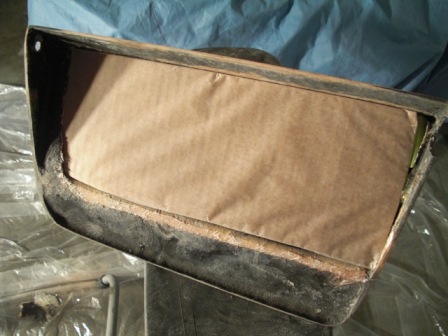 Making the template from cardboard covered with wax paper.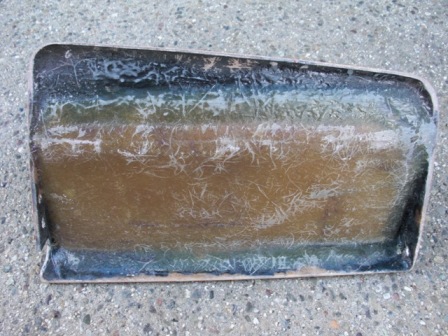 7 new layers of fiberglass for strength to close the back of each pod.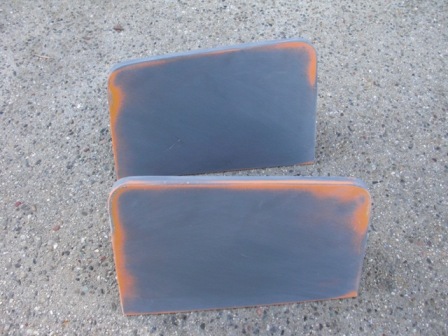 The face of the two headlight pods finish sanded and ready for paint.