The S1 Lotus Esprit has a prominent radiator shroud (a huge piece of molded fiberglass which bolts underneath the front of the car and holds the radiator in place). Since the outer face is visible from underneath the car, it was important to get everything back to factory spec. Mine was in bad shape and broken in several places. Since the radiator was not properly secured (all of the fixing bolts had worked themselves free over time), the heavy radiator was jumping around inside the shroud which broke the fiberglass in several areas. I re-glassed the bits together and then added a few more layers to ensure the new assembly was stout. The process took a long time, mostly because the fiberglass cloth had to be cut in the right pattern in order to create a uniform pattern on the backside of the shroud assembly.
From there, I sent out my radiator to get rebuilt and then welded a new metal radiator surround thanks to a kit supplied by SJ Sportscars. The old radiator fans (antiquated by today's standards) were replaced with more reliable 7 x 2 inch fans. I needed to fabricate mounts for the fans to bolt directly to the radiator, but it was pretty easy to figure out.
As the last step, I refinished the exterior of the fiberglass shroud assembly, fixing some curb rash and rock damage on the lower edges, as well as smoothing out the seams and pinholes that were left over by a shoddy build process at the Lotus factory. After fitting a new metal grille, mounting hardware and a strip of sealing foam, I bolted the radiator back in place. Now it's ready to mount back to the car.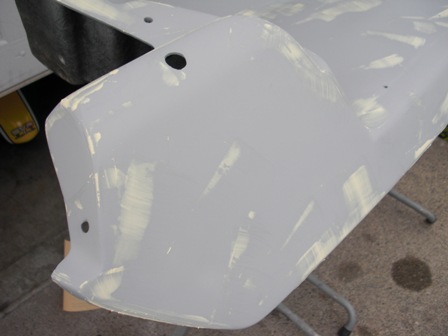 Working on the fiberglass radiator shroud after having
re-glassed the entire structure.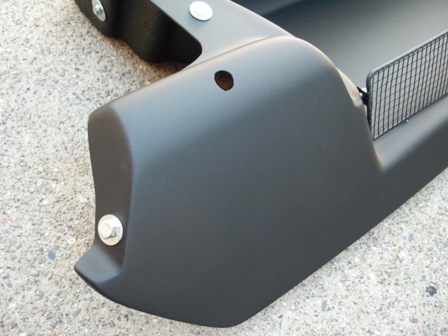 The shroud after the color was applied.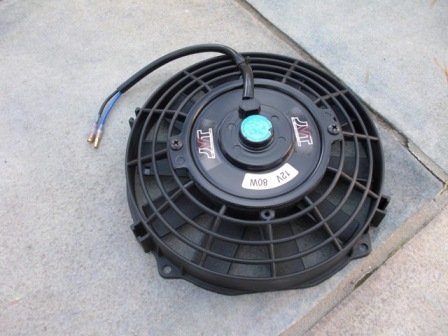 One of the aftermarket radiator fans.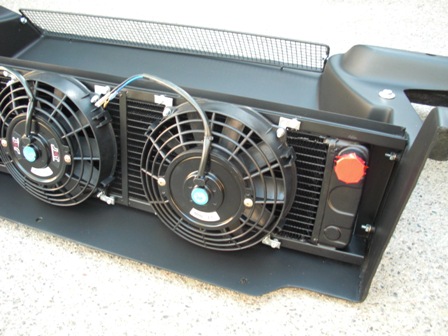 The radiator fans attached to the radiator assembly.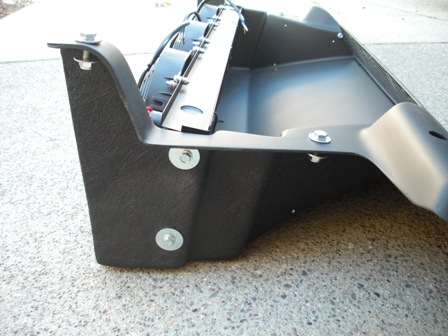 A side view of the radiator shroud, which was re-inforced
with three full layers of new fiberglass.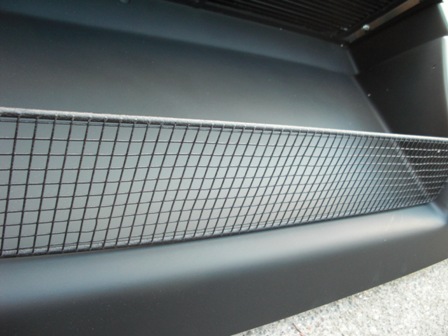 A new radiator shroud grille, which I had powder coated
in wrinkle black.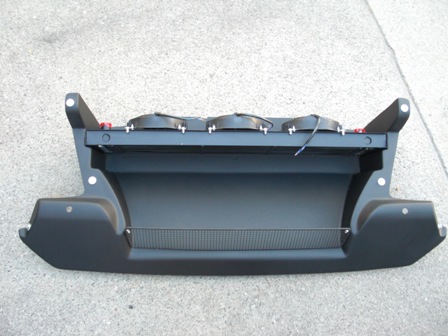 Job done!