Two aluminum cooling pipes run through the chassis to feed water from the radiator (located in the front of the car) to the engine, which are aided by two external elbow pipes. The pipes through the chassis are pretty long (5-6 feet) and have a 90 degree bend on the side mating to the radiator. The pipes on my car were corroded and needed to be replaced, so I simply had a local shop re-fabricate them. It wasn't cheap but it was more cost effective than having the pipes shipped from England. Since it's impossible to find the rubber grommets which secure the pipes through the chassis, I had to special order them as well.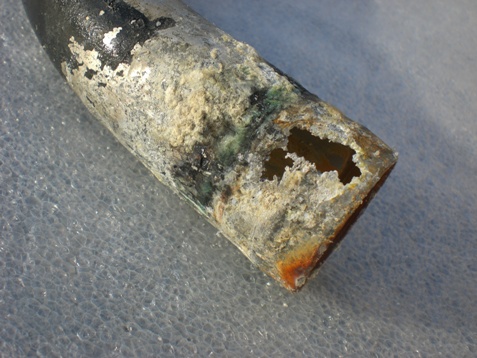 All of my cooling pipes looked like this. Obviously time to replace!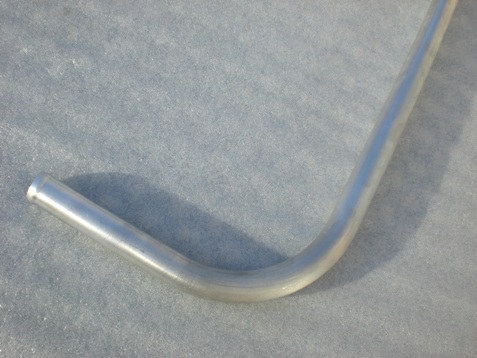 One of the new cooling pipes ready to go back into the car and through the chassis.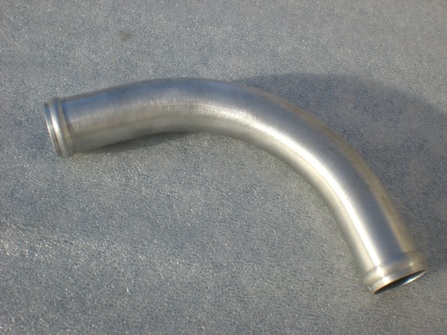 One of the new fabricated elbow pipes ready to install.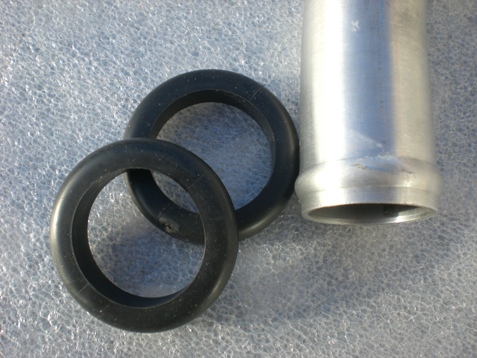 New rubber grommets help secure the pipes through the chassis.