Two aluminum mounts help connect the gearbox to the chassis, as well as the vertical uprights which attach to the lower suspension links. Restoring them is easy as long as you have access to a 12 ton shop press to remove the old bushings. The mounts take on a lot of stress so it's not surprising that the bushings were literally welded in place. Once those were removed, the inside of the bores needed to be taken down with fine emery to eliminate some of the heavy scratches. After that, the new bushings went in without problems, although a press is still required to get the center metal bushing anchored.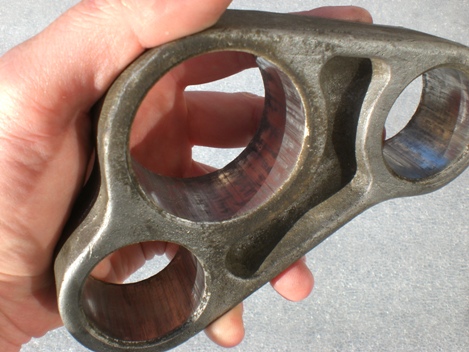 The gearbox mount after removing the old bushings. Some of the
deep scratches are obvious and need to be cleaned up.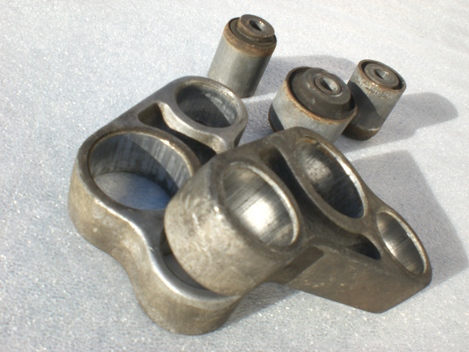 The old bushings after being removed. The smaller bushings aren't
available anymore so they need to be replaced with polyurethane.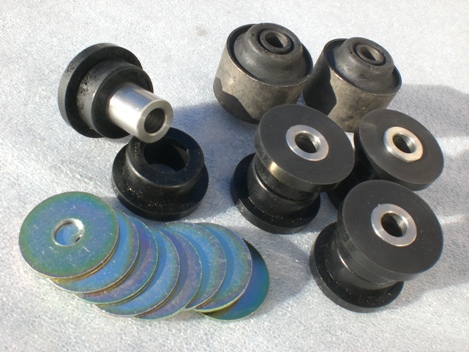 The new bushings ready to install.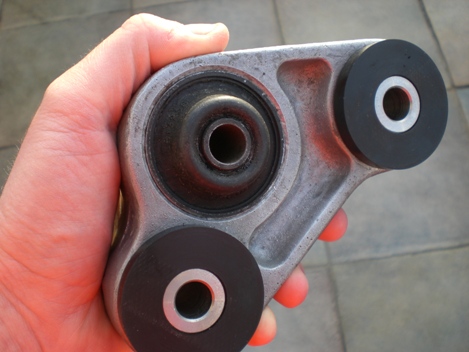 The bushings pressed in and ready to mount!