The wheels on my S1 Lotus Esprit were painted at the factory to match the color of the car, so after stripping the paint from the wheels, the aluminum material underneath was in excellent shape. I took an orbital brass wire brush to the back of the wheels to remove the old brake dust, and cleaned the recesses where the center caps snap in.
I had the choice of either polishing the wheels or having them turned on a lathe (lathe is how they were produced originally). I opted to polish the wheels, but after many failed attempts trying to do it myself I decided to leave it to a professional.
After the wheels came back, I primed and painted the inside of the spokes flat black. The difference is significant in making the aluminum finish on the wheel faces stand out more.
I purchased a set of aftermarket Wolfrace center caps as my originals were all destroyed. I picked up the best set of tires available in the United States (highest quality and speed rating), which happened to have a remotely similar tread pattern as the originals. My wheel nuts were in bad shape so I purchased a new set, as well as the aluminum insert washers. The last step was to attach the center cap stickers.
In all I expected to spend only a few hundred dollars restoring the wheels and ended up spending several multiples of that. It was one of the unexpected big costs of the restoration, but necessary as the Wolfrace wheels are such a vibrant element of the S1 Lotus Esprit.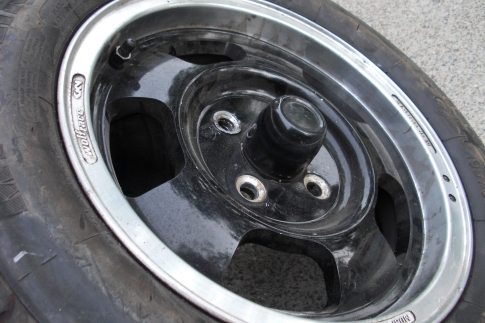 What the Wolfrace wheels looked like after removing them from the car.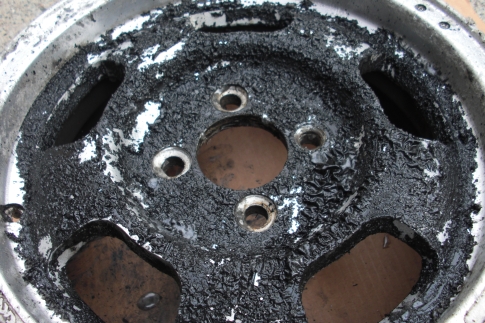 Removing the old paint to reveal a dull aluminum finish underneath.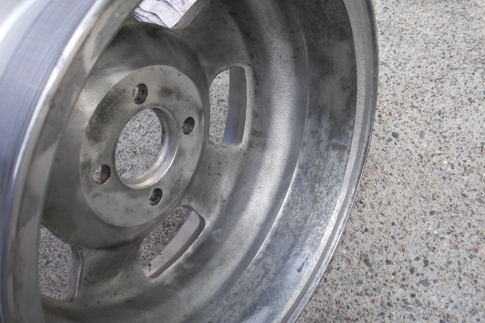 The back of the wheels received a good clean to make sure no dirt or brake
dust interfered with the polishing process.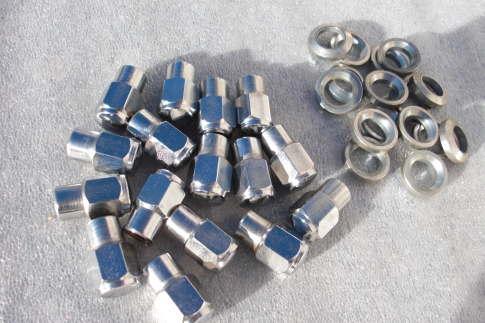 I purchased new wheel nuts and seating washers.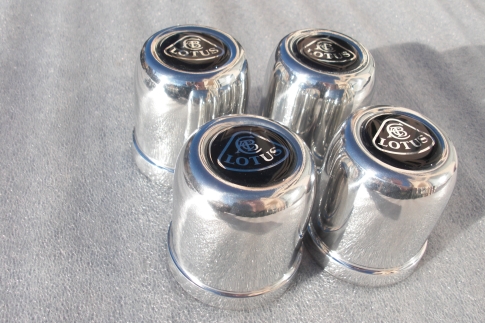 The aftermarket Wolfrace wheel center caps and Lotus decals.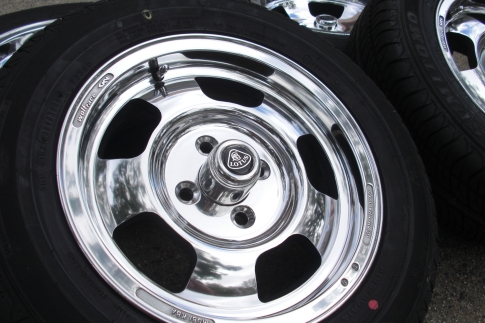 What the wheels looked like after being polished.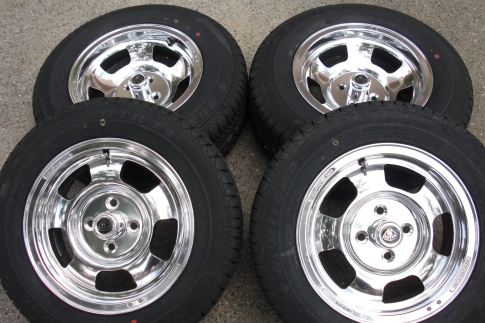 Tyres mounted and balanced and ready to go. Job done!