The S1 Esprit came from the factory with a set of plywood carpet boards to cover various areas of the engine bay. Since you can see the majority of the engine compartment through the rear hatch, the carpet boards keep everything tidy by covering items like the fuel tanks, electrical wiring, fuel pump, and some of the smog equipment.
My carpet boards were in bad shape - completely delaminated after 30+ years of constant heat and moisture cycles. The carpet was past its lifespan too, so I would need to replace everything. If you do the job yourself as opposed to ordering new parts from England, it's a very time consuming job as there are several steps.
Fortunately for me, the wood was in good enough shape to take patterns from and that saved me a lot of time. I traced the pattern onto new boards, then cut them out with a jigsaw. Some of the boards had access holes for electrical wiring and fuel hoses, so I made sure to replicate those too. From there, I ordered a roll of black automotive carpet and then traced the patterns from my freshly cut boards, getting them bound around the edges with black leather trim.
The next step was to spray the exterior of the boards with black paint as to blend with the color of the carpet. From there, I glued the carpet to the boards and then re-attached new "L" brackets to fasten the boards back into the car.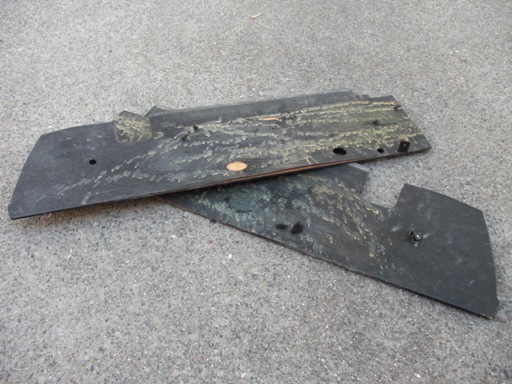 Some of the old carpet boards. The de-lamination was bad and they
were falling apart. Time to replace.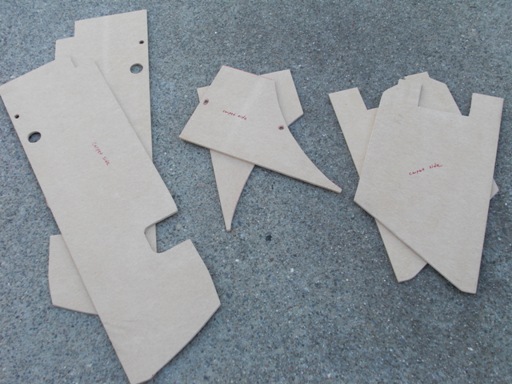 Two of the new carpet boards which cover each side fuel tank.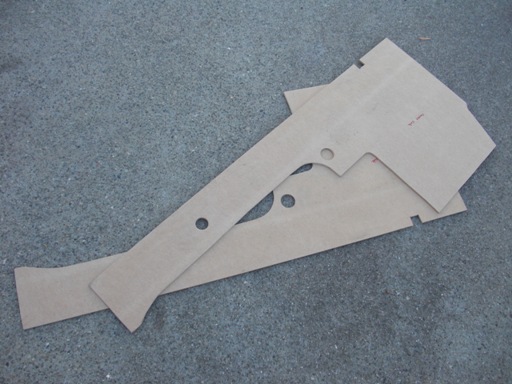 The remaining carpet board pieces cutout and ready for carpet.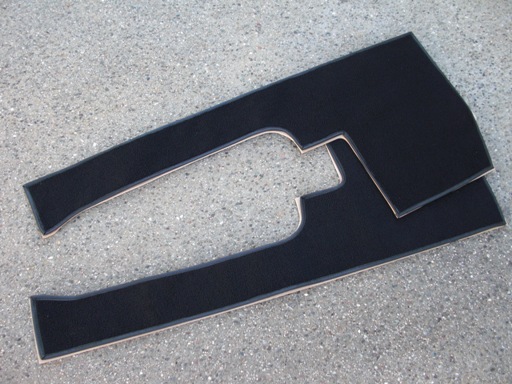 The side fuel tank boards after overlaying the new carpet sections.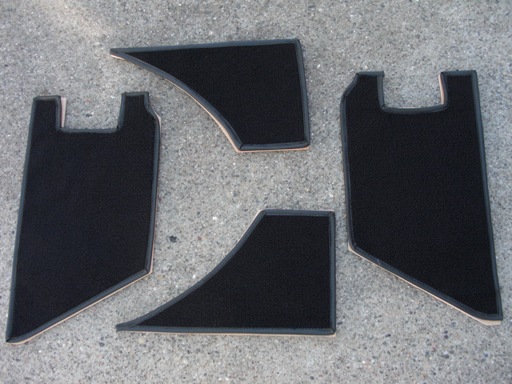 Getting closer at this point. I just needed to paint the boards black
and glue everything down.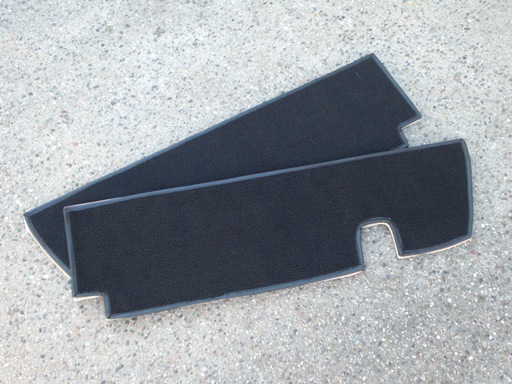 There were a lot of pieces and a lot of steps. This took forever!