After several months and hundreds of hours, it was a great feeling to see the car painted, clear coated, and polished. Every visible inch of the car was wet sanded and polished, leaving no orange peel and an excellent finish. The wheel wells were re-undercoated as well as the front boot area with a heavy material resistant to vibration.
My goal was to get the body in better condition than my S1 Esprit left the factory in 1977, and because I spent dozens of hours reinforcing areas that were previously prone to stress cracks and spider webbing, my hope is that it stays that way for a long time.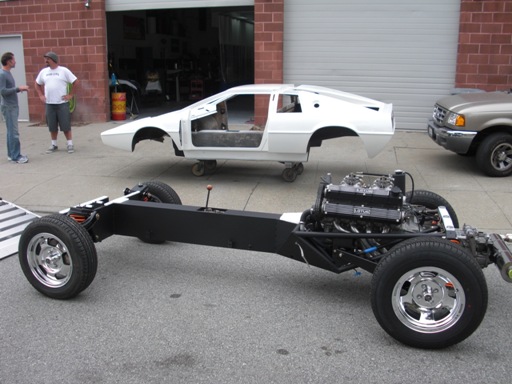 A pretty cool shot of the body shell and chassis. With the help of three guys
it was back onto the chassis.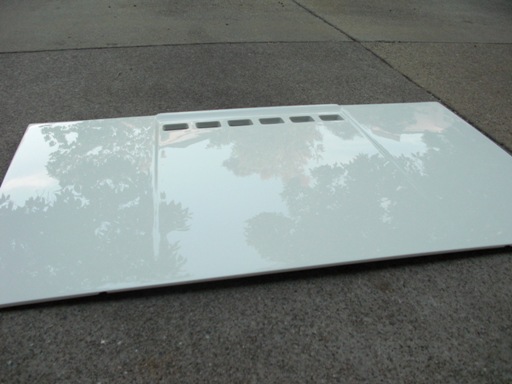 The front hood required a lot of work to ensure a completely flat surface.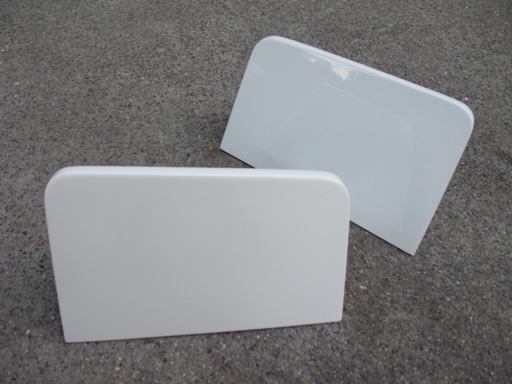 A finished set of S1 Lotus Esprit headlight pods.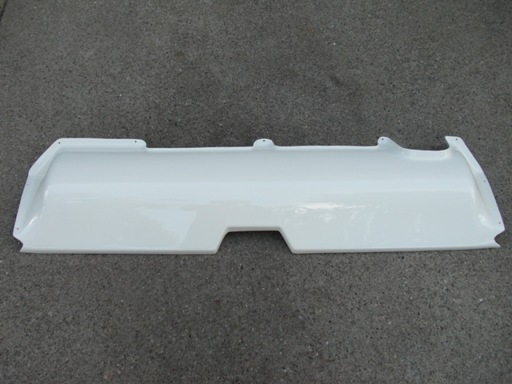 The original rear valances were too thin and prone to being ripped apart
by the exhaust system behind it. My new rear valance was reinforced with
several layers of fiberglass to make it stronger.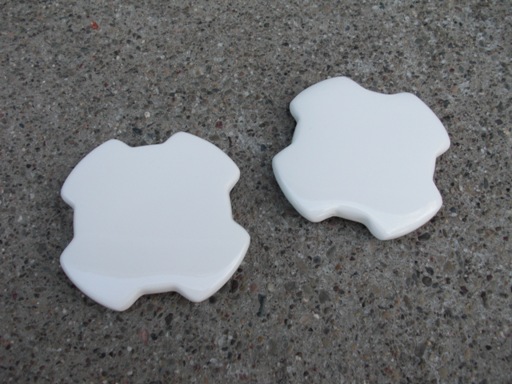 Even my fuel caps needed repairs. There were hours in these alone.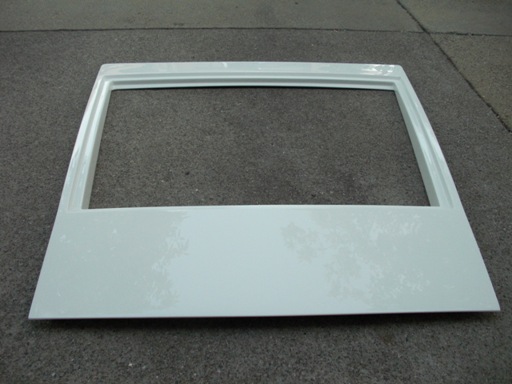 A nice shot of the S1 rear hatch, which is pretty light without the glass!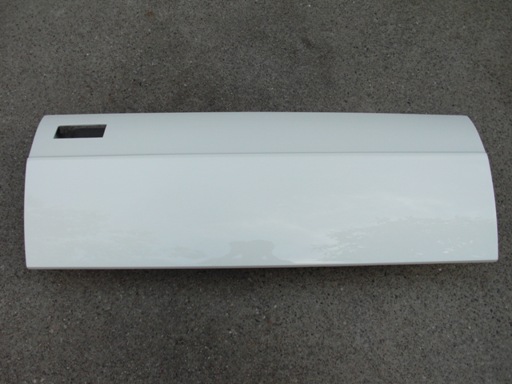 One of the empty door shells. A lot of work ahead to get these back onto
the car with all the door internals.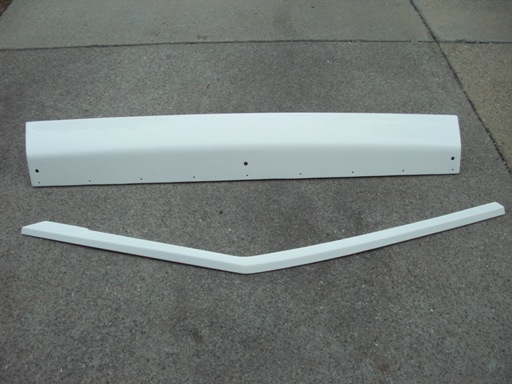 One of the rocker panels and door trim pieces, ready to rivet back onto
the body.