The gearbox is one of the components I didn't have a hand at rebuilding. I take my hat off to those who have done it before. You're brave. It's a complicated job.
It has been rumored that the old Citroen box is good for life in the S1 Esprit given its conservative power output. I was tempted to give the gearbox a good scrub and simply bolt it back up, but given how far I'm into this project I decided to do it right and send it out. Thankfully, the gearbox was perfectly solid with the exception of a few major oil leaks which were fixed with new gaskets and some Well Seal.
While the gearbox was out for service, I had the flywheel resurfaced and ordered a new clutch. I also ordered a new slave cylinder and zinc plated the remaining odd parts (clutch fork, clutch adjusting screw, and return spring). I also purchased all new hardware for the bell housing.
After the gearbox was returned in good health, I mounted the rebuilt brake calipers, resurfaced rotors, and mounted the lower suspension arm beam.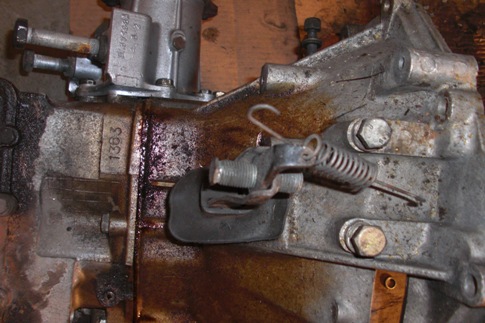 What the gearbox looked like after removing it from the car. Many
hours of cleaning ahead.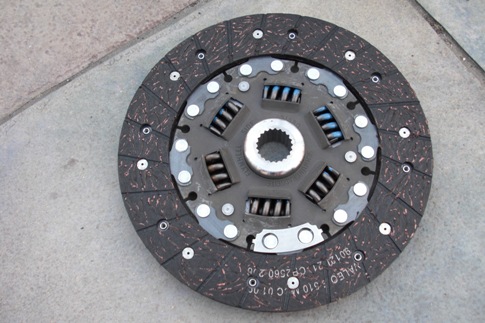 The new clutch, ready to go in.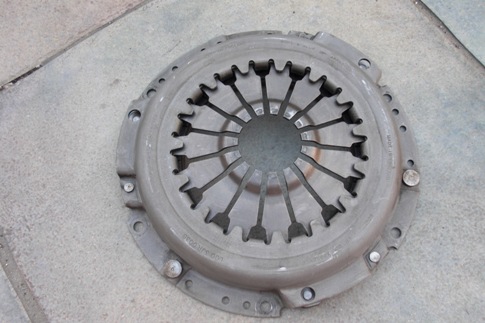 The pressure plate was ok, so there was no need to buy a new one.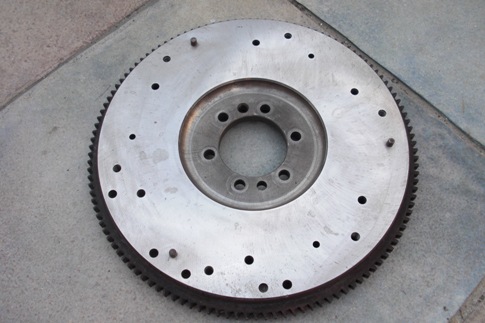 The resurfaced flywheel ready to bolt onto the crankshaft.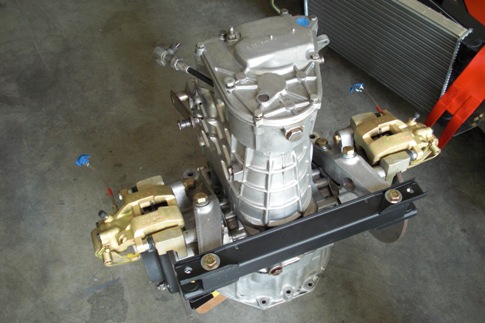 The completed gearbox assembly. Job done!