When I learned that the new Lotus Esprit would be unveiled at the Paris Motor Show in October, I was lucky to schedule a work trip around it and get myself to Europe. In all I was incredibly impressed with everything Lotus brought, but my clear favorite was the Esprit. For some of the criticism the car has received (too heavy for a Lotus, too much overblown horsepower, it looks like other Italian super cars, etc.), I think they nailed the design. I love it, and I also love the Elan, which will be priced considerably lower than the Esprit.
It remains to see if they'll actually produce all the concepts, but it was fantastic to see Lotus with such a strong presense and glimps into their future.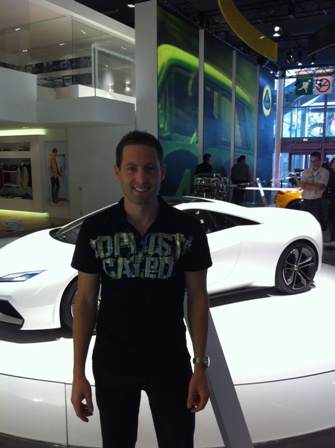 I was waiting for this for a very long time. At last the new Esprit is coming.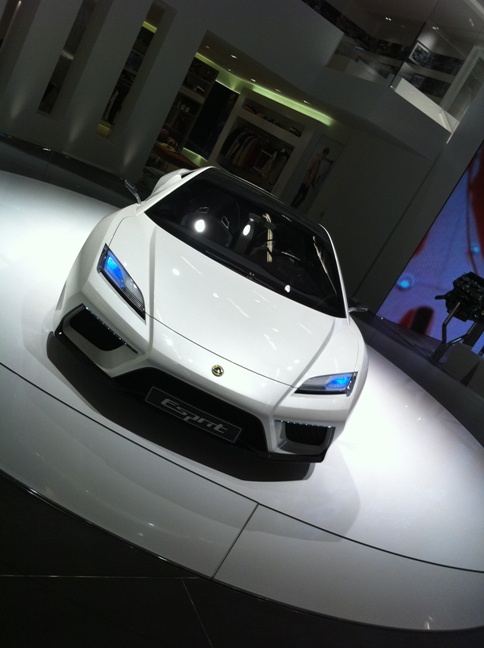 The basic wedge shape lives on. Too bad they didn't retain the classic
"Esprit" font from the late seventies but the brand has to move on!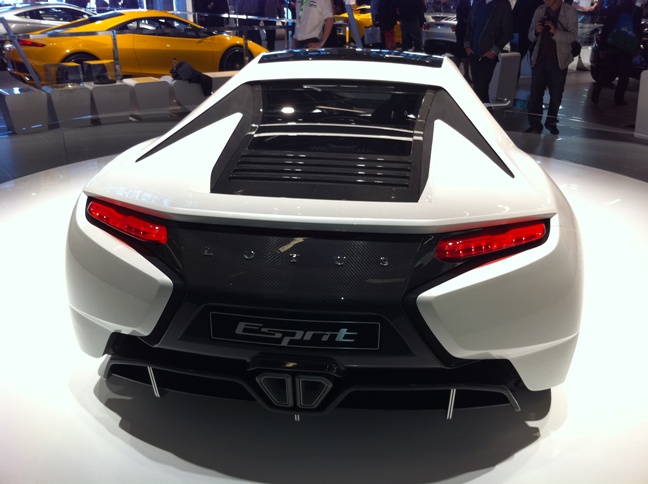 The new Esprit had carbon everywhere - in the trunk lid, rear panel, rockers, interior bits, and even the wheels. The basic wedge shape is still retained but utilizing Lotus' new front end styling.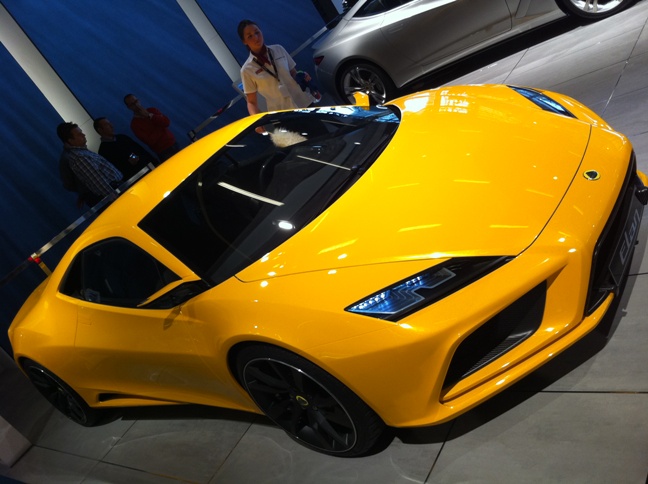 The Elan is extremely sharp, and in reality isn't too far differentiated from the Esprit.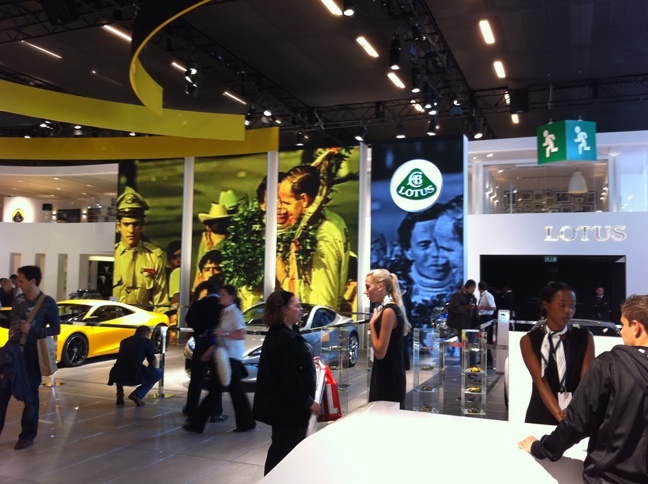 The exhibit was fantastic. They had actual crash helmets from ex Lotus works drivers like Ayrton Senna, Jochen Rindt, Nigel Mansell, Elio de Angeles, and many others. Actual track notes from Colin Chapman and ex- race engineers were on exhibit as well, and video on a theater size screen displayed footage of fallen greats like Denny Hulme and Jim Clark. Lotus definitely stepped it up in Paris.